Important Dates, 2018
May 9, noon – Online registration opens.
September 5, 4-5:45 pm – Free Mexico Cruising Seminar presented by Dick Markie of Paradise Village Marina and Geronimo Cervallos of Marina El Cid. Free! With free beer for the first 100 attendees and door prizes. At Spaulding Marin Center, Sausalito.
September 5, 6-9 pm – Fall Crew List Party and Baja Ha-Ha Reunion, Spaulding Marin Center, Sausalito. There will be a no-host wine and beer bar, door prizes, and free snacks. Mexico cruising experts will also be on hand. $10 cash at the door, $5 for 25 and under. Free for paid 2018 Baja Ha-Ha skippers and first mates.
September 30 — Deadline for all entries to report method of two-way communication between their boat and the Baja Ha-Ha during the event.
October 1, 5pm - NEW deadline for all entries and information to be received by Baja Ha-Ha, LLC. This includes all bios, photos, payment, as well as Skippers Release of Liability and Crew Waivers from each crew member. (Last minute crew deletions/additions can be made on October 28 in San Diego.)
October 20, noon-4 pm – Ha-Ha Welcome to San Diego Party hosted by Downwind Marine.
October 27, 5 pm – Pacific Puddle Jump Seminar will give an overview of issues relating to the passage from Mexico to French Polynesia, and inter-island cruising there. Digital slide show presentation with informational handouts. Inside West Marine, 1250 Rosecrans St, San Diego; (619) 225-8844.
October 28, 9 am – Final deadline for all Skipper and Crew Waivers to be turned in at the Ha-Ha Rally Center inside West Marine Superstore at 1250 Rosecrans Street in San Diego. (Last-minute crew changes/additions only; others should be mailed in earlier). Staff will be set up from 9:00 to 10:30 am ONLY to accept Waivers. If all your Release & Waiver forms aren't in prior to the start, you can apply for reinstatement at Turtle Bay.
October 28, 10 am – Mandatory Skippers' Meeting at the West Marine Parking Lot. Final Rally Instructions will be handed out and questions answered. Skippers only, please.
October 28, 1 pm – The Annual Ha-Ha Kick-Off Halloween Costume Party and BBQ in the West Marine parking lot. Co-hosted by West Marine and Mexico Tourism. Come in costume! Skipper and First Mate get T-shirts, hats, tote bags and other souvenirs, as well as a free Mexican 'tune-up' dinner. Dinner and beverages for additional crew is $12. T-shirts and other souvenirs will be for sale.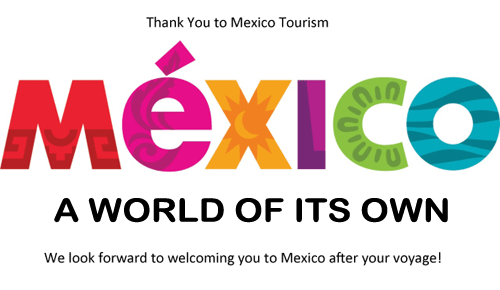 October 29, 10 am – Baja Ha-Ha Kick-Off Parade. Complete schedule:
9 am-9:30 am – South Bay boats pass San Diego to Harbor Island.
9:45 am – All boats gather off America's Cup Harbor between Harbor Island and Shelter Island.
10 am – Parade past southwest corner of Shelter Island past San Diego fireboat.
11 am – America's Cup starting gun begins Baja Ha-Ha XXV.
View a diagram of the parade route here.
October 29, 11 am – Start of Leg One for all boats off Coronado Roads. Wear your Halloween costume on the starting line and be eligible for a special prize!
November 1, 3 pm – The epic, world famous, Baja Ha-Ha Cruisers versus Mexicans baseball game at Turtle Bay. Evening: Restaurant hopping, such as it is, in Turtle Bay.
November 2, 1 pm – Famous Turtle Bay Beach Picnic Party until sundown. Bring all your gear. Hot dogs will be sold for charity. Beer and maybe other food for sale by locals. Be careful landing your dinghy – you don't want to be dumped and have your outboard chop you up!
November 3, 9 am – Start of Leg Two to Bahia Santa Maria.
November 5 – 'Bahia Santa Maria Day' – a lazy layday meant for relaxing and exploring the Bay.
November 6 - Hiking, beach walking, sports and beach party – if surf permits – at Bahia Santa Maria.
November 7, 7 am – Start of Leg Three from Bahia Santa Maria to Cabo San Lucas.
November 8 – 'Can't Believe We Cheated Death Again' dance and party madness for the young at heart at Squid Roe until the last body falls. Optional.
November 9 – Cabo Beach Party all afternoon on the beach and perhaps with bonfire into the evening. Details on the site and time to be announced later. Hopefully we'll get discounted food and drinks again this year. Either way, no problemo for a fleet that knows how to have fun.
November 10, 6 pm – Awards Presentations hosted by Cabo Marina adjacent to the fabulous launch ramp in Cabo. Free soft drinks and beer.
November 18, 4-7 pm – La Paz Beach Party at La Costa Restaurant. Mexican folk dancing, live music, food and drinks, door prizes, more. Free for the first 50 Baja Ha-Ha XXV participants; everyone welcome.