Mexico Tourism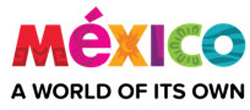 Dear Baja Ha-Ha Sa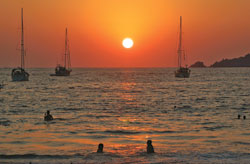 ilors,

We are very pleased to have this opportunity to support your adventure in Mexico with the 25th Annual Baja Ha-Ha Rally, and welcome you to the unique Mexico cruising lifestyle.

Renowned as a haven for the world's most discerning cruisers, Mexico's harbors, marinas and attractions have garnered rave reviews from generations of cruisers and Baja Ha-Ha participants.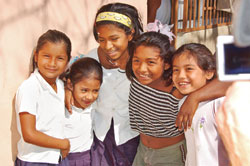 In the two decades since the first Baja Ha-Ha, marina facilities and shore side services for cruisers have improved dramatically, while the warm waters, steady breezes and friendly nature of the traditional Mexican culture have stayed true to their history.

Additionally, due to our ecologically rich environment, you will see amazing wildlife, clean waters, and will have numerous new and rewarding experiences exploring Mexico's coastline. Of course, we would encourage you to also venture inland, where you will discover even more of Mexico's many rewards and attractions.

These features have made Mexico the destination of choice for cruisers from around the globe, including many repeat Baja Ha-Ha participants. Although there's a big world for cruising sailors to experience, many world travelers tell us there is no better cruising grounds on earth than the waters of Mexico.

On behalf of Mexico Tourism, we hope to welcome you soon, and share with you the magnificence that Mexico has to offer.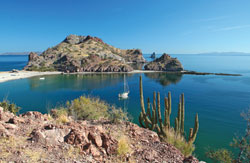 My best,
Jorge Gamboa
Director
Los Angeles Office of Mexico Tourism

Baja Ha-Ha, LLC

417 South Hill St., Suite 646
Los Angeles, CA 90013
Please note: This is a mailing address only.