Founded in 1994 by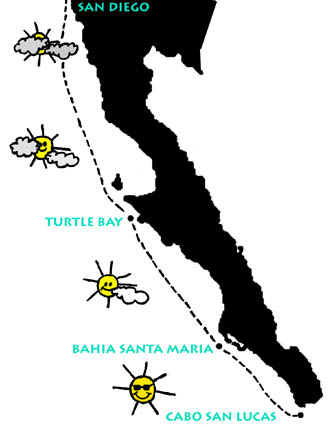 What is it?
The Baja Ha-Ha is a two-week cruisers rally from San Diego to Cabo San Lucas, Mexico, which takes place every fall. Dates for the 2012 event will be October 28-November 10.
For answers to frequently asked questions, please see our About the Ha-Ha page.
Please see our sponsors page and support the businesses and organizations that make this event possible!